IE Network Solutions is a leading IT Infrastructure services provider in Ethiopia with more than 14 years of experience in the market. Meanwhile, we have successfully conducted hundreds of projects and the recent "Selected Five Governmental Institutions project" is one of them.
The "Supply, Installation, and Commissioning of Smart Communication Rooms at Selected Five Governmental Institutions" project is a transformative initiative, which involved the Ministry of Innovation and Technology, Ministry of Finance, Ethiopian Communication Authority, National ID, and Ethernet (Ethiopian Education and Research Network). The project has now reached its conclusion, marking a significant milestone in Ethiopia's digital transformation.
The primary objective of this project was to establish smart communication rooms within these governmental institutions. These innovative spaces were designed to facilitate more efficient use of time and enhance connectivity for various activities such as training sessions and meetings. By implementing cutting-edge technologies, we aimed to revolutionize the way these institutions operate and connect.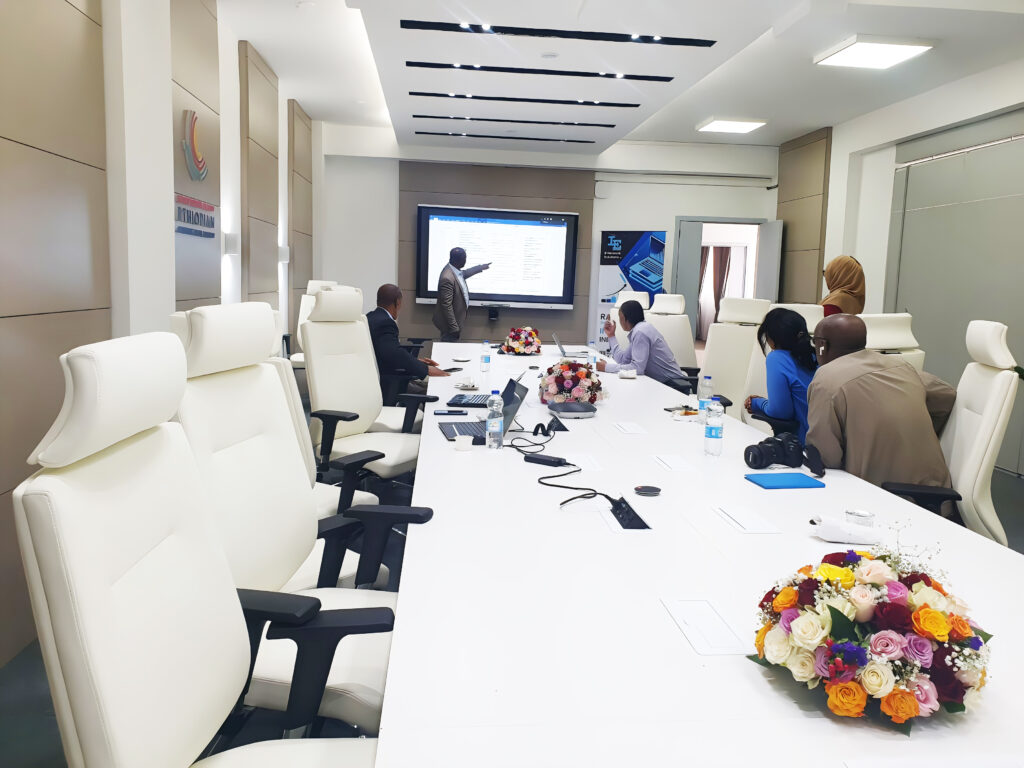 The project was awarded to us on March 30, 2022, under the full name "Design, Supply, Installation, and Commissioning of Smart Communication Rooms at Selected Five Governmental Institutions." Following the award, we began the implementation work on March 01, 2023, bringing together a dedicated team of 30 professionals with diverse expertise to ensure a successful outcome.
One of the key challenges addressed by this project was the difficulty faced by individuals from different areas or institutions in attending meetings. The smart communication rooms provided a solution to this issue by minimizing the cost of transportation, saving valuable time, and reducing the financial burden associated with attending physical meetings. This transformation allows for seamless virtual collaborations and eliminates the geographical barriers that once hindered effective communication.
To accomplish the project goals, we collaborated with renowned partners such as Logitech, Zoom, and Red Dot Distribution. Leveraging their expertise and state-of-the-art technologies, we were able to create a cutting-edge communication infrastructure within the selected governmental institutions. Furthermore, we sourced high-quality equipment from Dubai and China, ensuring that the smart communication rooms were equipped with the latest tools and systems.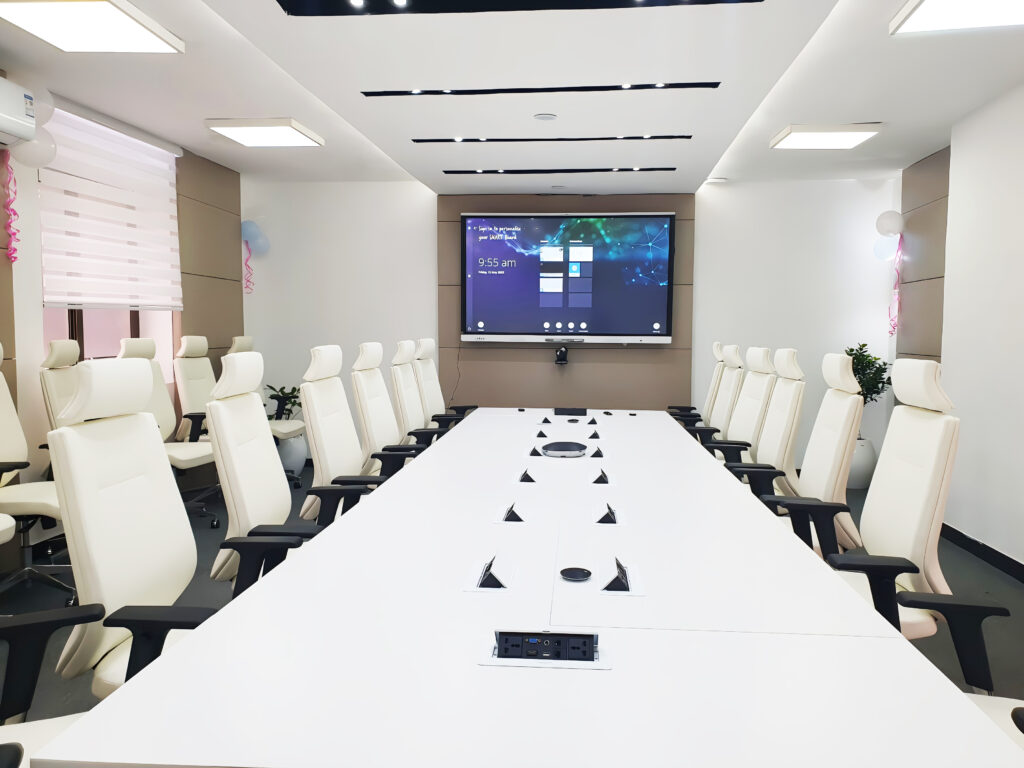 However, we did encounter some challenges along the way. The unawareness of the project among the beneficiary team members initially posed difficulties, as proper understanding and collaboration were crucial for the successful implementation of the smart communication rooms. Additionally, the sites designated for installation needed to be prepared on time as per the Site Preparation Guide document. Despite these obstacles, our team's dedication, expertise, and problem-solving abilities allowed us to overcome these hurdles and ensure the project's timely completion.
We are delighted to report that the clients expressed their satisfaction with the delivery of the project. The smart communication rooms have met their expectations and will serve as invaluable assets for the institutions involved. Through this project, we have demonstrated our commitment to contributing to Ethiopia's digital transformation and supporting the country's efforts in advancing communication infrastructure.
On May 11, 2023, the final closure ceremony of this project was celebrated with all selected five sites. All these institutions were able to attend the closure ceremony while stationed at their own smart rooms, kilometers apart. All five sites cut their symbolic ribbons through the technology we provided. This was used to showcase the functionality and practical use of these smart rooms.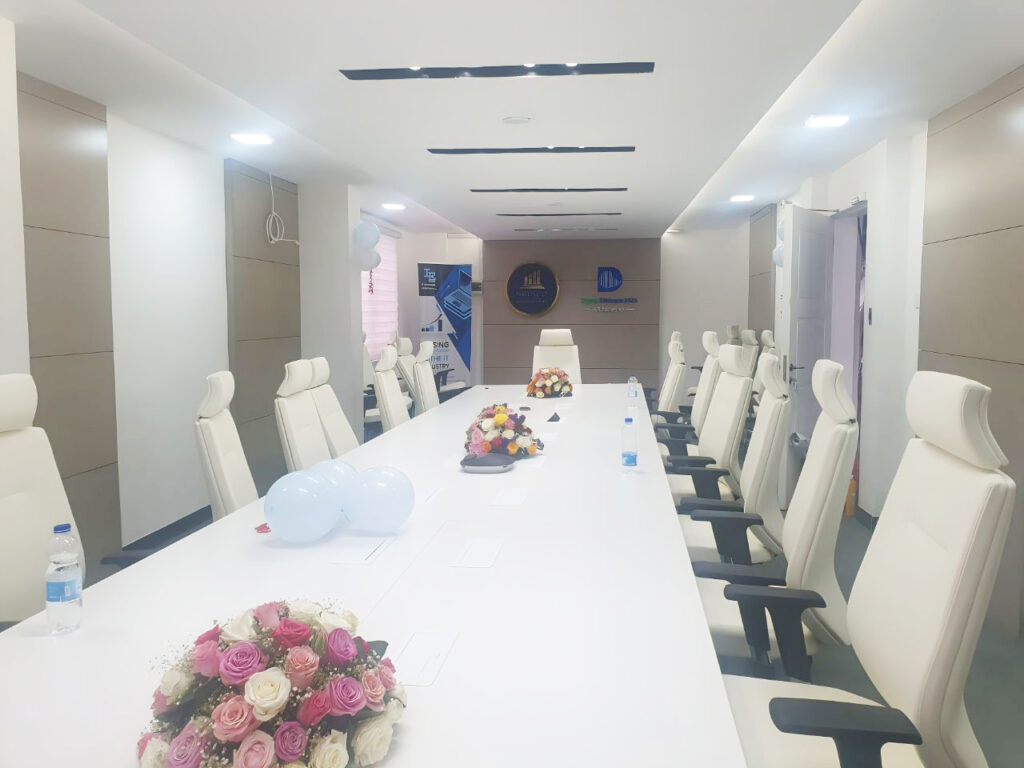 In conclusion, the successful completion of the "Supply, Installation, and Commissioning of Smart Communication Rooms at Selected Five Governmental Institutions" project marks a significant achievement for all parties involved. By providing enhanced connectivity and promoting the efficient use of time, these smart communication rooms will facilitate seamless collaboration and drive progress within Ethiopia's governmental institutions. We thank the clients for entrusting us with this important project and all the individuals and partners who contributed to its success.